I picked up this steamer trunk last year for my study, but found that the whole thing no longer fits, so I halfed it and am selling the clothing rack side.

It's from the 1930's and still in really good condition. Lovely wear and the metal bits aren't very rusty. It still has all the original hangers (piled on top in the photos)in great condition, and the top of the trunk lifts up easily to add or remove them from the rack inside. The cloth flap in the front has, frankly, seen better days, but removing or replacing it would be pretty simple.

It'd make a great clothing rack or coffee table, I think.

I payed $200 for the full thing, so I'd like to see this half go for $50.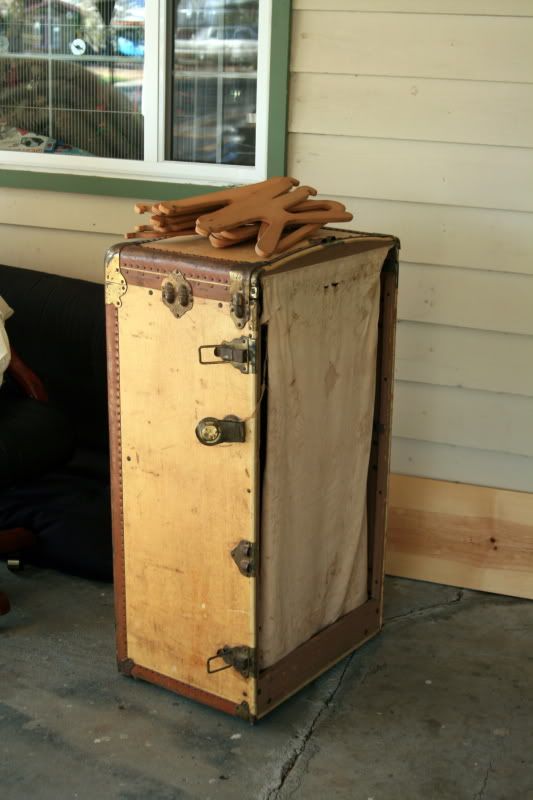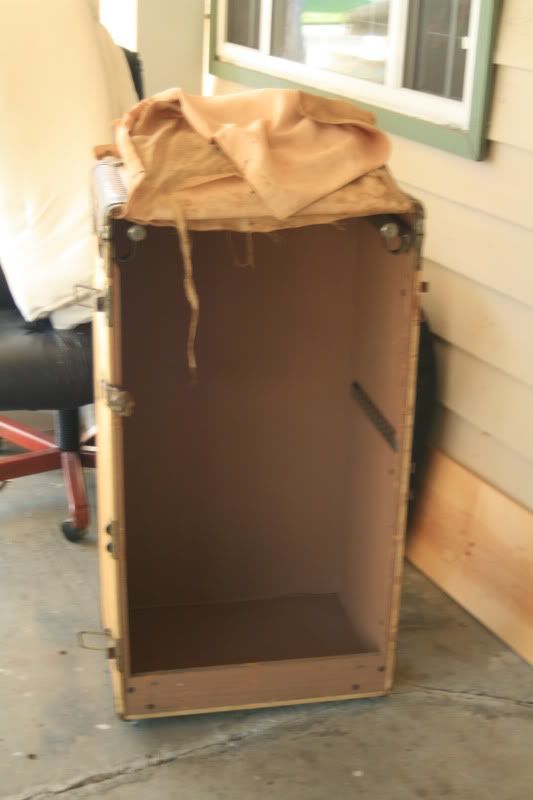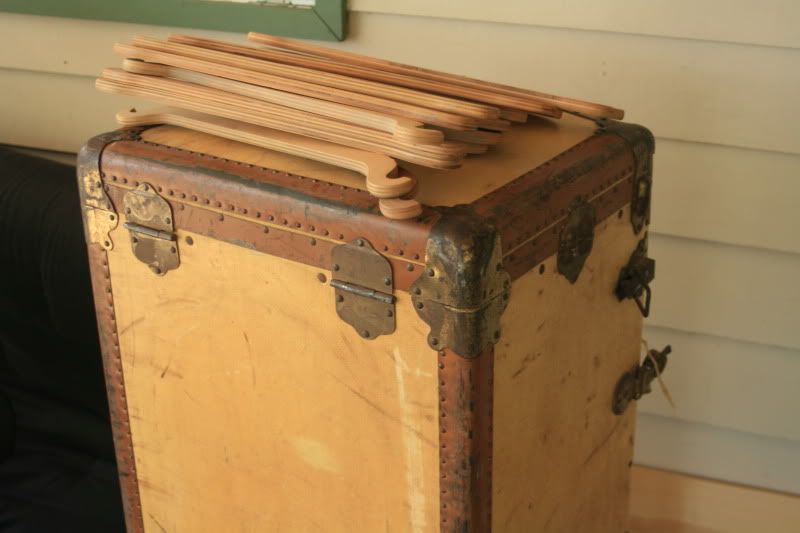 I live in the SF-east bay area, Concord specifically. You can email me: jiibii (at) gmail (dot) com , or chat me up in the comments if interested - Thanks!

x-posted